Now Available
Now Available
To purchase any of our books, fill out the Order Form or send us a note in the contact form in the left margin of this page. Or you may place your order over the phone at (502) 352-5442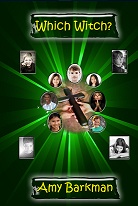 Which Witch
a Fun to be One Club Adventure
No doubt who is the bully. No doubt who are the friends. But WHICH is the WITCH casting spells in Danny Acorn's new school?
And what is the Fun to be One Club? Are they the cause of everyone falling asleep - and worse - in the classroom? Danny spies on a meeting of the Fun to be One Club to find out. Is it boring? Or is it just what he's been waiting for?
"This book is a great illustration of spiritual warfare - fictionalized and in easy-to-read form."
~ Tommy and Sylvia Hays, Messiah Ministries
According to Connie
Tales by and about Connie Dinda
Compiled and Edited by Anna Zogg
According to Connie…
* Fish, like catfish and carp, swim downstream from lakes to the ocean. There they grow into sharks and whales.
* Never swallow watermelon seeds. Your stomach will swell up like a pregnant woman's.
* You can scare off the Easter Bunny if you whistle real loudly from the back porch.
* A sure-fire way to make it through a foreign customs stop without a hitch is to learn how to say, "Yes," in their language and agree to all of their questions. ("Are you bringing illegal drugs into our country?"—Yes—"Are you a terrorist?"—Yes—"Are you carrying weapons?"—Yes. It worked for Connie!)
* You can't have a birthday until you're properly dressed.
* She knows where a Pot of Gold is…but she's not telling.
This is just a sampling of what's in store inside these pages. May you laugh at her stories of greasing the sorority toilet seat, sharing a stage with Geisha girls while eight months pregnant, learning how to pick a good 'switching' stick, escaping from angry siblings and…well, open up this book and read on!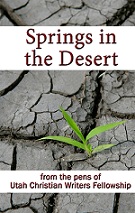 Springs in the Desert
from the pens of Utah Christian Writers Fellowship
Springs in the Desert is a collection of articles, devotionals, poetry, prayers and stories written by the members of Utah Christian Writers Fellowship. The writers of UCWF work together to instruct, support, and encourage one another in a common goal: to honor the Lord Jesus Christ with their writing skills.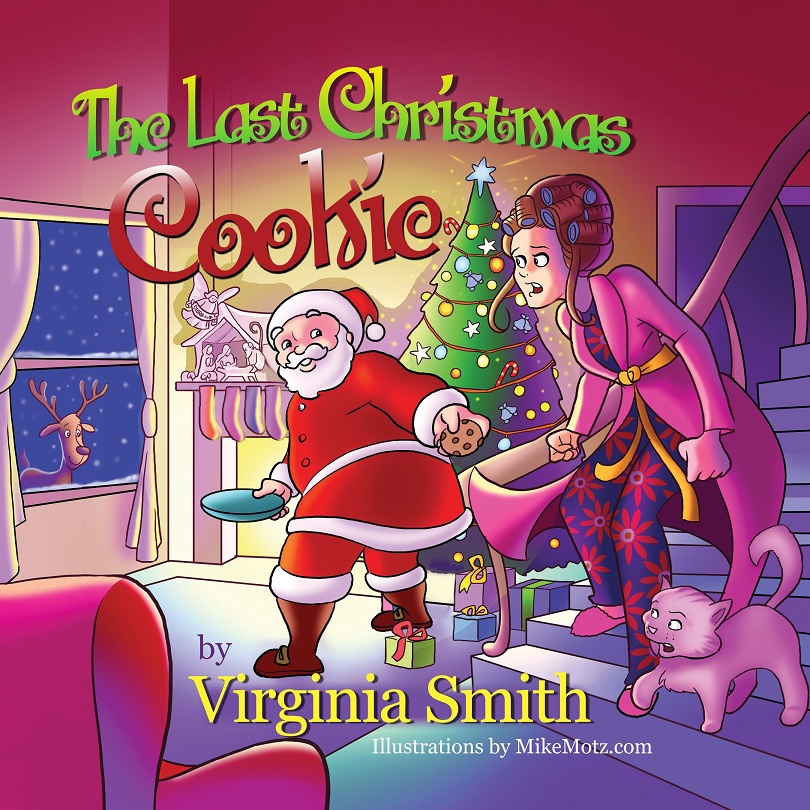 The Last Christmas Cookie
Available November 1, 2011
Order a copy of this book here
When Mama awakes in the middle of the night on Christmas Eve with a hankering for a chocolate chip cookie, she sneaks down the stairs to help herself to one of the treats left for Santa. But she discovers that Santa is already there, and there's only one cookie left! Fiction veteran Virginia Smith tells a charming Christmas story that's sure to become a holiday favorite in The Last Christmas Cookie.
(Children's Story)
The Wild One
The Life and Thoughts of Aden Beachy
by Aden Beachy
Purchase This Book From Amazon.com
Or order directly from us here.
From his early childhood in an Amish family, Aden Beachy yearned for something more. As a young man he dedicated his life to God, and since then has learned to trust his heavenly Father through hard times and good, through trials and successes, through sadness and joy. In this beautiful memoir, Aden recounts his memories of his life on the family farm in Holmes County, Ohio, his new life in Christ when he dedicated himself to God, and the Biblical wisdom he's learned along the way.
(Memoir, Christian Life Application)
Everyday Spiritual Warfare
Purchase this book from Amazon.com
Or order a copy directly from us here.
Everyday Spiritual W
arfre is a book for all Christians. It gives practical knowledge for victorious living day to day in a fallen world. This wisdom, finally in print and made available to the public, has been shared in workshops, retreats, and sermons in several states over the past few decades. Both new and mature Christians have found the material to be very helpful in their walk with the Lord Jesus Christ.
(Christian Living, SpiritualWarfare )